Best Mobile Apps For Women Safety (2014)
As we all know that the women safety condition in India is deteriorating day by day. There many ways, through which a women's safety security can be attacked, for example, eve stalking, molestation, sexual assault, acid attacks, etc. Many of the women need to stay out of the home late night due to job, some kind of emergencies, transport delays, etc. We can hope these factors should be rectified, so that a proper safety can be ensured for women. But that would be real tough and time consuming. Till then we have to look after our own selves and ensure we reach home safe and secure. For that you just need to install any of the following apps and you can diminish your chances of getting trapped into trouble.
Your safety is now in your hands (mobile). Thanks to the mobile revolution and ever expanding mobile technology. Here we are providing you with a list of some really useful apps for women's safety, you can download on mobile in real simple ways. The indexing of the apps does not indicate their ranking. You can come up with altogether different ranking based on your use and preference.
Following are the best mobile apps for Women safety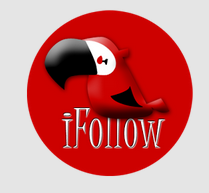 Price– Free
Sponsored by– Nasscom.
Awards– AppFame award contest.
Developed by– Aucupa Innovative Solutions.
How to use
After configuration, when in emergency, you just have to shake your phone thrice within 5 seconds, iFollow will call your most preferred emergency contact. Even if the person doesn't answer the call, it will send an SMS with your location details to all your emergency contacts. It will keep sending SMSs with updated location to them for every 10 metres' shift in your location. It will work silently on your phone to consume less power and CPU resources.
Compatibility– Android and iOS.
Price– Free
Recognition– India's first mobile application for women safety.
Developed by- Mahindra Group.
How to use
It would store the pre-defined list of emergency contacts, may it be family, friends, etc. Whenever you sense a danger, you can inform all of your emergency contact numbers with just a single click. FightBack uses GPS, GPRS, emails, Facebook. It will also show your location to your dear ones and also send emergency SMSs.
Compatibility- Android, Nokia, phones with JAVA support.
Price– Rs 50
Click here to know how to download paid apps for free
Developed by– MindHelix Technosol Pvt Ltd.
Recognition– A Must Have App- thegadgetfun.com
How to use
It sends instant alerts to friends, family, police to let them know about your location and you are in danger. It also calls and emails your friends and family. It is an unique app which sometimes doesn't need manual activation. It can alert you close ones even if your phone is destroyed. It has smart algorithm to identify forced power off and prolonged network loss.
Compatibility- Android, iOS.
Price– Free.
Developed by- A joint venture of ISL and SWI.
How to use
It can send images, videos, sound bites as well with your location details in the SOS messages. You need to shake your handset to activate this app. It has a unique feature called free fall activation, which means that the app will be activated automatically if your handset is fallen which is generally the case. It can work in lift or car as well. The voice recording feature might be helpful for the investigation purposes.
Compatibility- iPhone, Android, Nokia, Blackberry.
Price- Two versions- Free and Paid.
Developed by- Guardly Corp.
How to use
It will call your emergency contacts and message containing information about your name, real-time location and type of emergency.
Compatibility- BlackBerry, Windows Phone 7,iPhone and Android.
Price- Free
Developed by- Life 360
How to use
It uses GPS technology. You have to Just by press a single button, it will message, call, email your loved ones about your location. You can track your family members anytime using GPS, WiFi, Triangulation technologies. You can see recent crimes in your location, sex offenders, most visited locations.
Compatibility- Android, iOS, Windows Phone.
It was launched to work on most USA networks, so some features might not be available in India.
Price- Free
How to use
It is a simple app which doesn't require GPS or internet connectivity. As its name suggests, it blows a whistle sound whenever you are in a trouble, so the people in the locality would get to know about the danger.
Compatibility- All mobile phones.
Also Read: 9 Best Apps For Android Phone
Others useful Women Safety applications
Apart from these apps, there plenty of other apps which serve the same function like bSafe, Police Nearby, Circle of 6, Street Safe, TellTail, Nirbhaya, YWCA Safety Siren, Damini, Cab4me, I Am Safe, ICE Mumbai Police etc.
I hope you liked our post on Best Mobile Apps For Women Safety (2014) , if you are facing any problem then please let us know in below comment.
---