Top 5 gaming consoles of 2017
If one wants to experience the 21st century gaming experience at its best, he would require an input referred to as a "gaming console" that is a multimedia device specifically used for playing games. The gaming console is attached to a TV set or computer that acts as the gaming screen. Gaming consoles usually provide a better gaming experience than the conventional computers primarily because their processors and graphic interface is better and more powerful than the computers.
This season has witnessed the releases of some amazing consoles like the Nintendo switch, Playstation 4, Microsoft Xbox One S, Nitendo 3DS XL etc. We'll here guide you through the 5 best launches of the season so far.
Sony PlayStation 4 Pro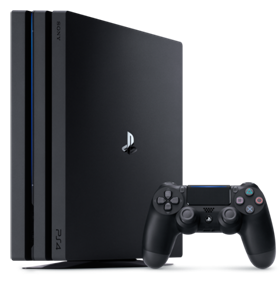 This powerful console is definitely an ideal treat to turn your living room into a battleground and you into the warrior.
The PlayStation 4 is undoubtedly the most advanced Gaming console from Sony as of now. The console comes with a Dualshock 4 wireless controller, a USB and HDMI cable and an earbud headset for in-game chats.
Playstation inhabits some exclusive new specifications and features such as share play, introduction of PlayStation Now, YouTube live game broadcasting, a 500GB/1TB, 5400 rpm hard drive and PlayStation + along with the updation of firmware to version 3.11 which enables features such as party chats, game communities, suspend and resume mode and much more!
The product has received astonishing critic ratings of 4.5/5 and 4/5 by credible sources like CNET and Techradar respectively.
You can buy the PlayStation 4 from Flipkart at a nominal price of just Rs. 29599 after availing a discount of 4%. Post this, you can also avail an additional discount in the form of Flipkart phonepe offer by making the payment using the Phonpe app.
Microsoft X-Box One S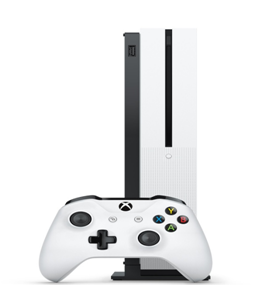 This latest innovation in the gaming sector from the house of Microsoft which is barely half the size of its predecessor X-Box one definitely calls for a revolution!
The console running on the custom Jaguar CPU comes bindled with the X-Box wireless controller, 4K HDMI cable and a power cable. The product has significantly reduced the physical footprint and it facilitates HDR gaming and streaming. Also, the product incorporates a UHD blu-ray player that acts as an icing on the cake!
The X-Box One S has been acknowledged and appreciated globally. A testimony of this is the rating of 4.5 and 4 that the product got from CNET and TechRadar respectively!
You can get this console delivered on your doorstep by purchasing it from Ebay for just Rs. 24990!
Nintendo Switch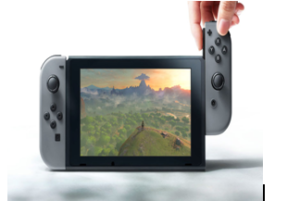 Carrying forward the legacy that Nintendo Wii established, this newest addition to the Nintendo family is certainly a step ahead in the gaming industry.
The Nintendo Switch is comparatively more portable and handy to use in comparison with the above mentioned consoles. The Nintendo box comes with a switch console, AC adapter, two joy-con controllers, two joy-con straps, joy-con grip, switch dock and an HDMI cable.
With the Nintendo switch and play feature, you can literally start a game in your living room while end it off while you're in the bus!
Nintendo definitely outshines its competitors when it comes to gaming flexibility.
So, this device from Nintendo is an easy pick if you can't control your adrenaline irrespective of the place where you are at!
Nintendo Switch has recently reached the enormous mark of one million sales and there's definitely no stopping down as of now! The product has got a proficient rating of 8/10 from Trustedreviews!
Amazon India offers the best price for this product. You can buy this product for just Rs. 33,300 on Amazon.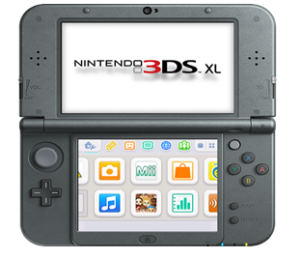 When it comes to different innovations, Nintendo definitely has its mark and Nintendo 3DS XL is certainly one of its best products. Packed with a more improved and comprehensive 3D experience, the product is definitely a feather on Ninteno's cap.
Also, Nintendo has introduced a better equipped processor in this version for handling more complex 3D graphics. The all new built in analogue pad acts as a replacement for the old Circle pad pro accessory that one needed to buy separately.
Nintendo 3DS is one of the most popular and successful innovations in the history of gaming and Nintendo has recently reported that an approximate of 65.30 units have been sold so far.
Nintendo is a sound competitor of PlayStation and X-Box and it definitely plays a major role in fragmenting their market share.
You can get the 4GB Nintendo 3DS XL at just Rs. 19199 from Ebay.
Sony PlayStation 4 slim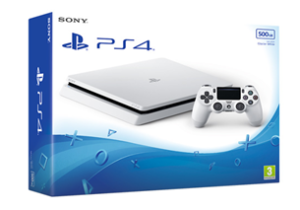 As the name suggests, the product is more compact and slimmer than the traditional PlayStation 4 but this surely has nothing to do with the power and features that it incorporates.
The product comes with a plethora of state of the art specifications such as an octa-core Jaguar processor, super speed USB 3.1 port, Ethernet * 1, Bluetooth 4.0 and HDMI out port.
Along with all the amazing specifications, the product also facilitates streaming from NETFLIX, Youtube, Amazon Go along with other platforms.
Though the product has its loyal audience, the primary competitors of this product are Nintendo Switch, X-Box One S and X-Box One!
You can buy the PS4 500GB slim console at the best price from Flipkart where it is available at Rs. 27,990 after a saving of Rs. 1161!
The year 2017 has definitely been a 'gamalicious' year so far full of technological innovations. With such an amazing variety of powerful and interactive gaming consoles available in market, it is definitely the time to get your hands on your favorite console and grab your favorite gaming titles whether they are third person shooters, real time strategy games, horror survivals, Marios or RPGs.
Now what? Just load your weapons, look for the armour, go after the villains, shoot them and engross yourself in a world full of virtual reality!
---