Penguin Recovery Solutions For Blog/Website's Affected By Penguin Update 4.0
Google Penguin Update 4.0
What do you know about Penguin update basically? Ok, let me answer it. It is there for to check and monitor your website/blog's linking structure (Link authority)…. right?? We should know some facts and history about Penguin algorithm before directly jumps on how to recover from Penguin update 4.0
Check below some facts about Google's Penguin Update
In the year 2012, Google has announced "Penguin 1.0"
Penguin update has launched to monitor on low-quality links built for website and blogs and if found such activities Google will penalize those sites accordingly
Followed by 1.0 google has announced 2 more versions of the same algorithm i.e "Penguin 2.0" and "Penguin 3.0" in the year 2013 and 2014 respectively. Google has also launched

minor Penguin updates

like Penguin 1.1, 1.2, 2.1 in the year 2012 to 2013
After Penguin and Panda which are the 2 major updates from Google, there are other 2 more algorithms has been launched by Google recently and I.e "Mobile friendly" update and "RankBrain".
Now it's time to switch on our discussion on the grand update "Penguin 4.0". This time, Google did some major changes in the Penguin 4.0, which I will tell you shortly, but before that check below some important things about Penguin 4.0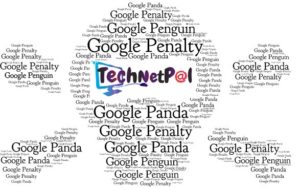 Highlights of Google Penguin 4.0 update
From now Penguin belongs to Google's Core update.  This will help Penguin algorithm to increase its overall quality.
Google will stop Penguin algorithms update from now onward. Because as a part of Core update Google makes Penguin as a real time update.
 Good news is that from Now Penguin will penalize your blog/website's particular page or Pages (Means it will penalize your websites those pages which were involved in poor link building structure) instead of a whole domain.
Ask yourself that "was I hit" by Penguin Update 4.0 before start recovery process
Before start recovering your website/blog from Google's Penguin Update 4.0 you should ask one thing to yourself that "Was I Hit" There are many ways to check whether your website/blog hit by Penguin Update 4.0 or not. Check below for some ways
Check webmaster tool for any warning related to spamming links
A Sudden drop in ranking and website traffic after Penguin Update launched. (There might be some chances of ranking drop before update launch)
If this happened with you then surely your website/blog has got Penguin penalty.
Check below Penguin Recovery Solutions
To start clean your website with the removal of spammy activities you need to follow following Penguin recovery solutions. These solutions will help you to find the exact reason behind the penalty and it will give you the best solution to recover from Penguin update 4.0
Remove spammy links or poor links
Using Google's Disavow tool you can now remove poor backlinks. You will find all the backlinks from webmaster tool, to find go in the Google webmaster and then click on "Search traffic" then "Links to your site" then "Who links the most". Once you removed spammy links then you need to file reconsideration request in the Google webmaster tool.
Check whether your backlinks took from similar domain/niche or not
You need to check whether your website's all backlinks specially dofollow links which you had taken are from similar domain websites/blog or not. If not then either remove it or ask the owner to make it nofololow as google maybe consider it as spammy links.
Stop creating more links from one domain
If you are taking many links from one domain like, blog comments, directory submissions, press release then stop taking it as google consider it as spamming. Take backlinks from various domains with different anchor text.
Check website's all backlinks
You need to check all your backlinks till date, in this solution, you have to check from which website you had taken backlinks till date and then check that source website's PA and DA. If you had taken backlinks from those websites whose DA and PA is lower than your website then you should think on that.
Create fresh quality links
With removing poor backlinks process, you have to create some quality links so that Google will not taking down your ranking again.
Free Personal Suggestions with SEO audit of your website/blog
Hey guys, I can give you free suggestions with the audit of your website or blog from which you can surely take your ranking to the next level and also I can personally give you some important tactics to improve your overall website SEO health. Still, If you don't know whether your website/blog was hit by Penguin 4.0 or not, in that case, I can help you, for that you need to comment below with your website URL. For audit and personal suggestions drop your URL below and ask me anything related to SEO and Google update will try to answer your query ASAP.
---