How to block Ads on Google Chrome
Google Chrome:
Google Chrome is open source browser , The best features of Google chrome are Minimal design, Easily reorder tab bar, pull a tab out of his window, compare two web pages side by side, Easy to search, multi process architecture , build in pdf reader, Its start where you left off, fast to launch, inbuilt malware and phishing protection.
Ads on Google Chrome:
We see that when we surfing any website by clicking any link we got an ads pop-up. We are getting tired to close again and again, these ads are specially located on you tube. If you pay any quantity of your time on the internet, you are surely to have come upon annoying advertisements in many forms, as well as pop ups, auto-playing ads and a lot of. You can't just ignore it , however you'll be able to take action to dodge them. There is one specific ad blocker browser plug-in from Google chrome, and it works quietly within the background. It is referred to as Ad block plus.
Follow the steps for How to block ads on Chrome using

Adblock plus

:
Step 1:
First open Google chrome then Click here for go to web store
Step 2:
In search box search adblock plus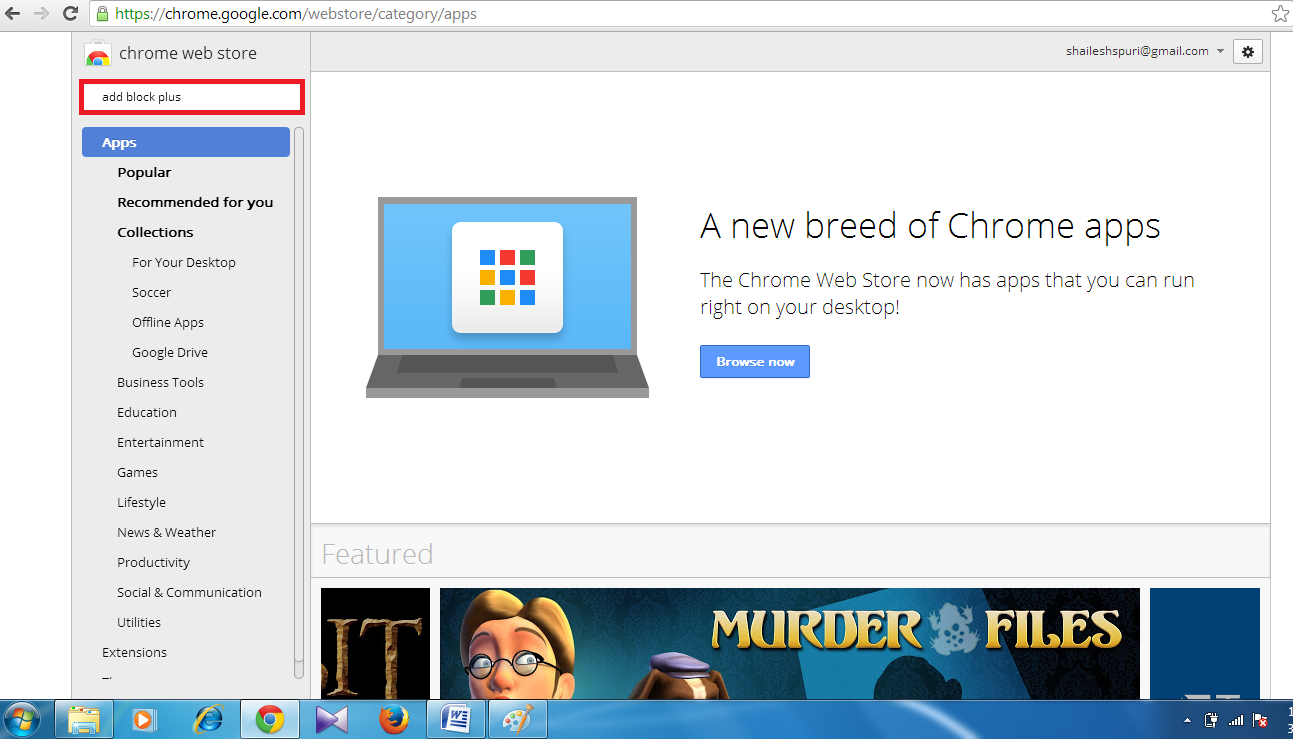 Step 3:
In extension category there is adblock plus click on free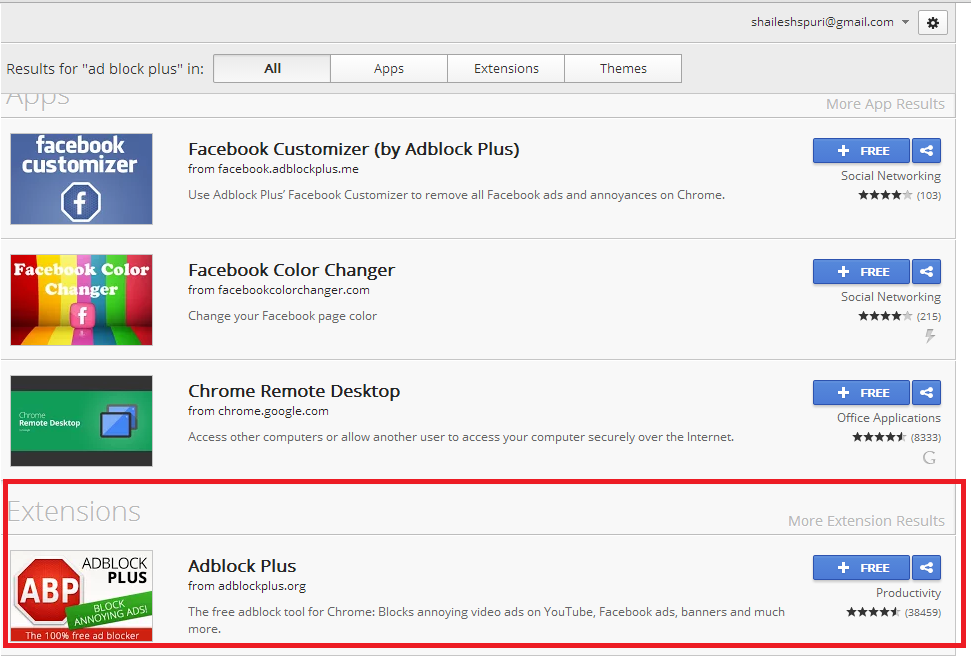 Step 4:
By clicking add button confirm the extension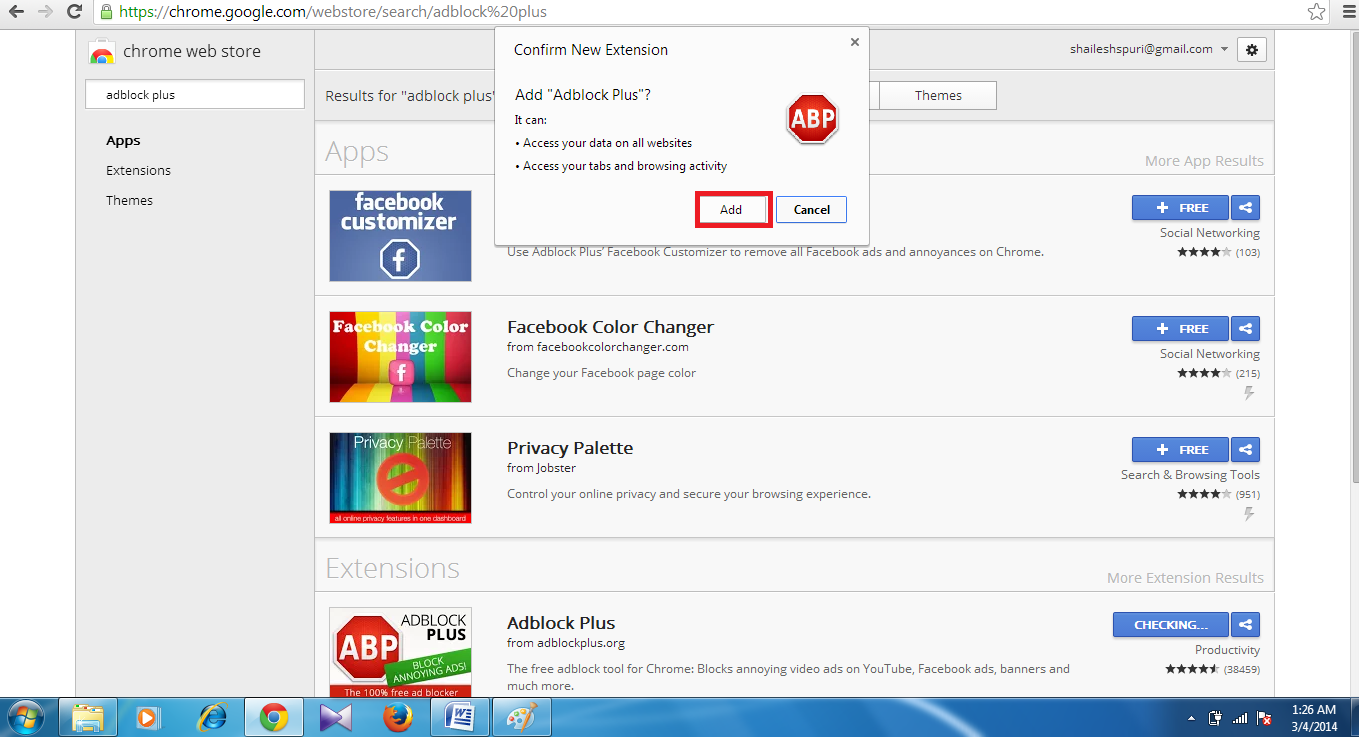 Step 5:
Now enjoy ad free browser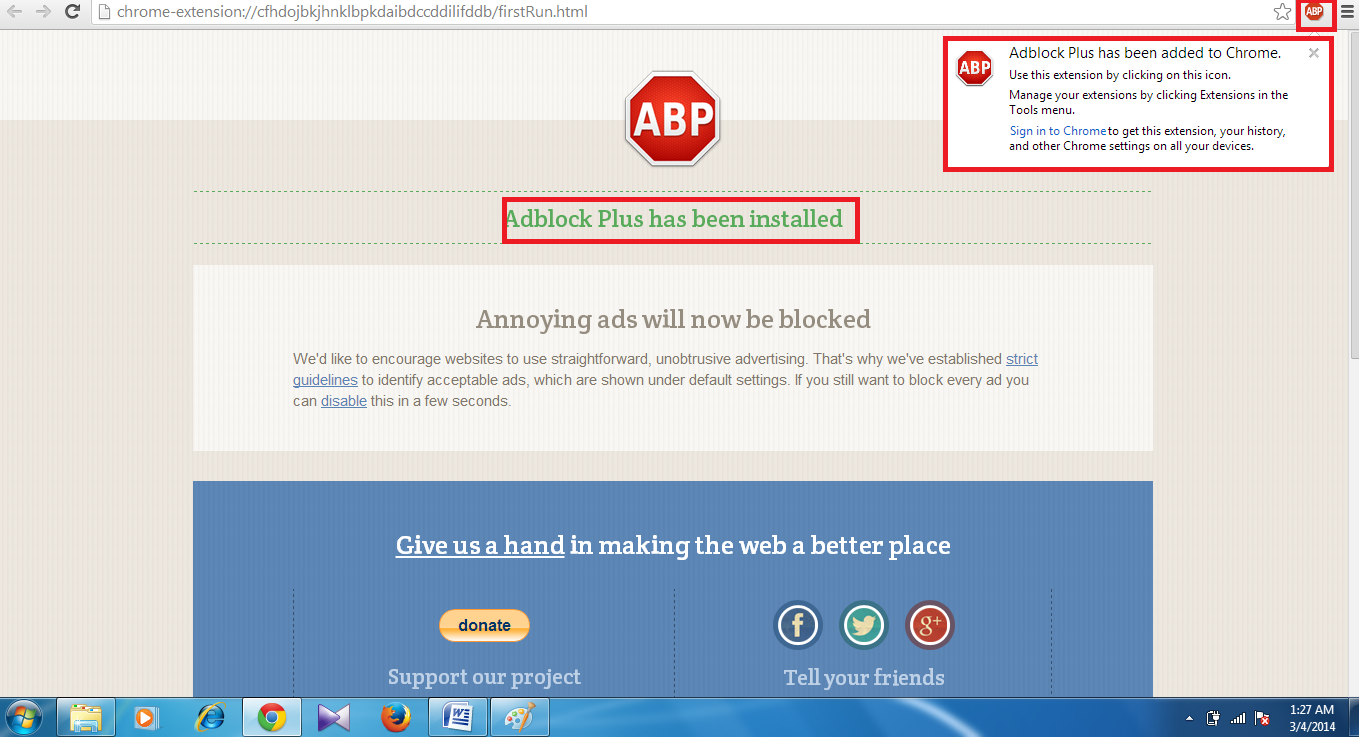 Also read: How to speed up computer and delete unwanted files
If you want to install Adblock plus for other than Chrome browser then go to that Perticular browser and click on following link
For Mozilla Firefox Click here
For Opera Click here
This is how you can block ads which appears on google chrome while browsing. During this process if you find any difficulty, then ask me in below comment.
---